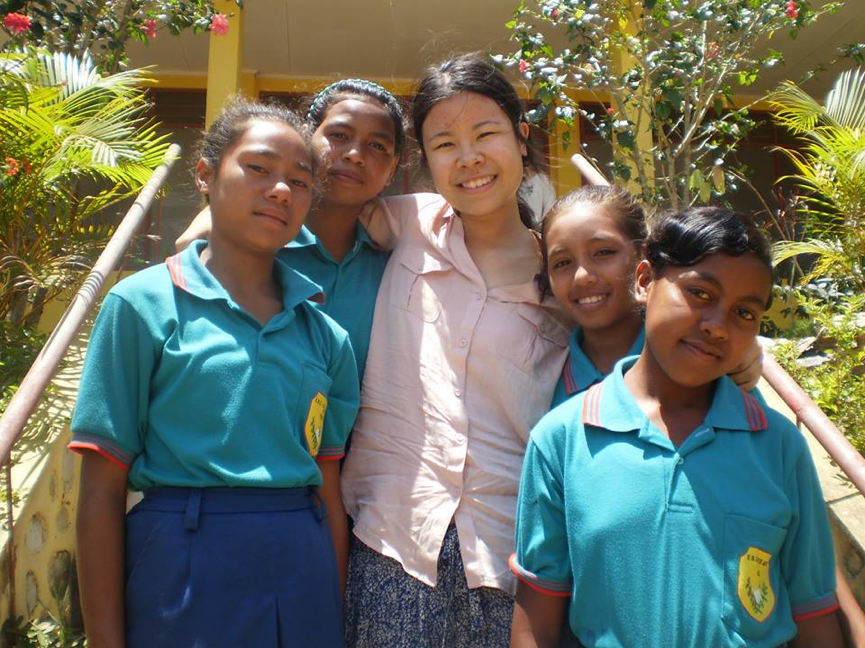 Live Below the Line participant Hannah has written why she will be doing Live Below the Line this year.

I was asked to write a post about why I have chosen to do Live Below the Line this year and I jumped at the idea because for me, it was an absolute no brainer. I have been raised in a household where I have heard many stories of the living pressures that my parents went through when they were refugees coming over to Australia. I was told never to leave my plate empty and to be grateful for any piece of food put before me. They also constantly reminded me of how lucky I was to have not only 3 nutritious meals a day, but also a home and a good education.
I think this realisation really hit me in September of 2013. I had the opportunity to visit Timor-Leste, one of the poorest countries in the world, per capita, and just 1 hour off the coast of Australia.
We were on a school trip, working to build a compostable toilet for a small coffee farm in the rural town of Eraulo in the Ermera district. We spent a mere week there, but my eyes were opened up to a completely foreign world. Every day we would drive up the mountains along the narrow, rocky roads where we would pass families, many with young children, in their shacks that they called home. "Bon dia!" or "Good day!" in the local Tetum language, they would shout as we drove past. Always with big smiles on their faces. Sometimes our guide, Olivia, an Australian but now local of Dili, would stop and check on the families, making sure they were looking after themselves. One of the boys was her godchild, she told us, and his family had very little. She would also tell us stories of the hardships that these people go through on the daily.
Here are the houses in Eraulo, where we were building the toilet
The children were often stunted in size because the families could only afford rice and very few vegetables. Whilst filling, rice provided no real nutritional value to support healthy growth, but they had little choice. Their homes were basic shacks, their feet bare, but their smiles wide. I had never met friendlier people in my life that, despite having so little, were always hospitable.
We also visited a tiny library in the town of Gleno, one of very few in the country. To the average person, it was really nothing special, but in a country where less than 60% of locals over 15 years of age are literate, this place was a goldmine of support. People of all ages came far and wide to educate themselves and it was enlightening to see how much this resource was changing lives. Locals appreciated education there like nothing I had ever seen in Australia.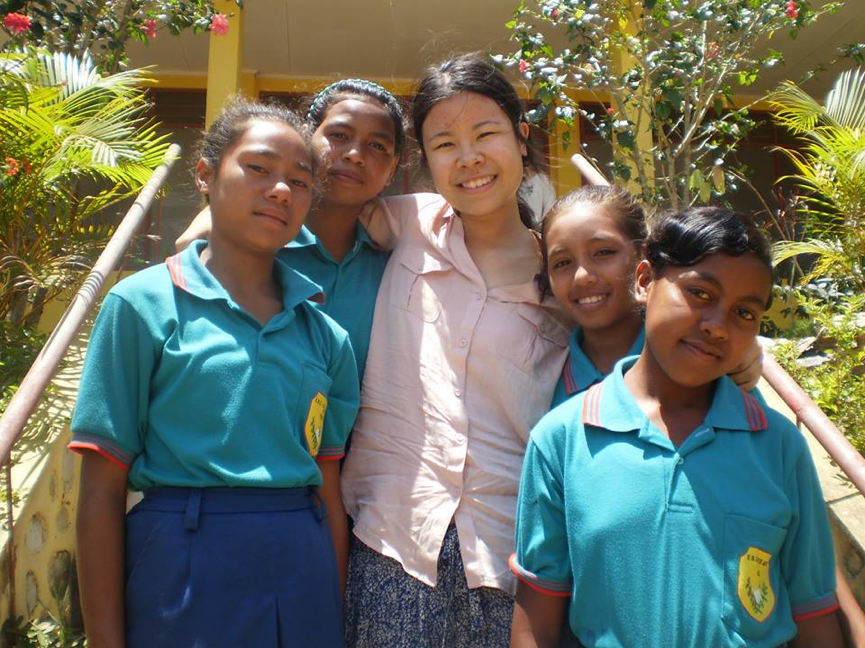 Here I am with the friendliest boarders that taught us so much
When it was time to leave it really hit me. Not only had I never heard of the issues in this country that was so close to home, but also because I had seen true poverty right before my eyes. You can never truly appreciate how lucky you are until you meet people that have so much less than you. It not only makes you realise that there are many small things that we take for granted, but that we cannot sit here and do nothing. Poverty is a real problem, and it's happening now both on a local and global scale. I want to do my part, through Live Below the Line, not only for those Timorese families that I passed through the mountains, but for every voiceless person around the world that must live in a similar situation. They deserve their own voice to determine their own future. We can hold the power to make change, but we must do it together.
My name is Hannah and I'm a young Biomedical Science student with a passion for health, both on an individual and social scale. I'm always attempting to expand my horizons by educating myself on issues that matter (this means watching an unhealthy number of TED talks on the daily). When I'm not frantically studying, you may find me planning my next overseas adventure or pretending to be a foodie in the lovely city of Melbourne. Check out my own LBL journey here!

Why are you doing Live Below the Line in 2017? Write a blog post about it and you may be featured on the LBL Blog!

Don't forget to sign up to stay up to date with everything LBL!

Previous post <-----> Next post