Hello, my name is Bree and I'm what you would call a Live Below the Line veteran.
You see, I've done the challenge six times now - I know what you're thinking and yes, I am a little crazy, but I am mostly just incredibly passionate about the cause.
I do have a little trick that keeps me sane year in and year out though: and that's to never go at it alone! Every single year since 2015, I have taken the challenge in a team - and I would never do it any other way!
There's something special about the camaraderie of mutual stomach pains and the shared physical experience of the word "ugh" when looking at the plain porridge that you're eating as a main meal for the 6th time in a week. You can laugh together. Bask in the joys of the semi-madness that incurs around Thursday afternoon of challenge week together. And, most importantly, be there for each other from the moment you sign up and ask for your first donation, right through to that post-challenge-week meal you've been feening for since the challenge began.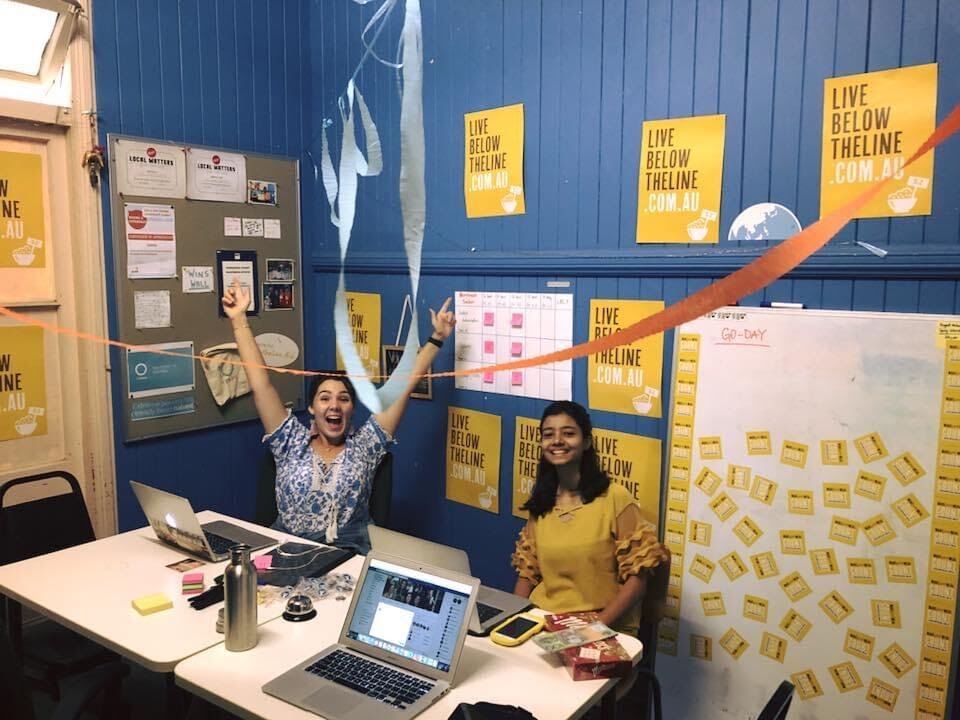 Right now, as we draw closer to challenge week, my team and I are planning how we are going to spend our pennies. Working as a team means that we can pool our cash and get a little more bang for our buck.
This is a very exciting prospect; no one wants to eat plain white bread and 2-minute noodles for 5 days straight.
We are working out what our menu is going to be, and whose house we are going to head to for our big meal prep event on the Sunday before challenge week. Luckily for us, we live in Queensland, so COVID-19 restrictions aren't too tight and we are able to be together for this - but my heart goes out to our co-challengers in iso!!
Our fundraising tactics are a little different to usual this year - no surprises there! Our current approach is to utilise challenge mode to its fullest potential. We're talking doubled challenge week lengths, concerning hair colour choices, unpleasant staple food selection, and nights spent on our floors. We are also incentivising our supporters with opportunities to 'buy' time with us: donate $20 and we'll serenade you over zoom. Donate $50 and we'll do an interpretive dance about you. Donate $100 and we will sing and dance for you and publish it publicly for the world to view. You know, all that normal kind of stuff. So far it seems to be working well, but mostly we are just having a great time fundraising for an even better cause.
My top tip for challenge week is to keep busy without doing physical exercise. I'm sorry, but your gym gains are going to have to be put on pause for a week - I learnt this the hard way.
My top fundraising tip is to get creative but, most importantly, just get out there! Your friends and family's generosity will likely surprise you.
With love amidst hunger pain,
Bree xx