The Timekeeper is a social enterprise that exists 100% to fund projects for young people in need through the creation and selling of beautiful minimalist timepieces. With every watch sold, they aim to improve the quality of time in the lives of the young and disadvantaged throughout the world,
This year, they have partnered with Live Below the Line to hold a Dine Below the Line event which will help create more awareness about the issues surrounding extreme poverty.
Here's why The Timekeeper got involved!
-------------
Poverty is a man-made phenomenon and around the world there exist hundreds of campaigns and organisations dedicated to the issue of helping end extreme poverty. Oaktree is one of these organisations, and with Live Below the Line, aligns themselves with the Sustainable Development Goals which encompass the notion of eradicating poverty and hope to be achieved by 2030.
This means that greatest time to be alive is now. We exist in an increasingly interconnected global community that is thriving more than ever before. We have access to more resources than ever before, but as we become more conscious of the world and its problems, we feel as if it is getting worse—that it's too late for change. This is far from true! This feeling we are experiencing indicates the prospect of powerful, meaningful change in our own lives and throughout the world.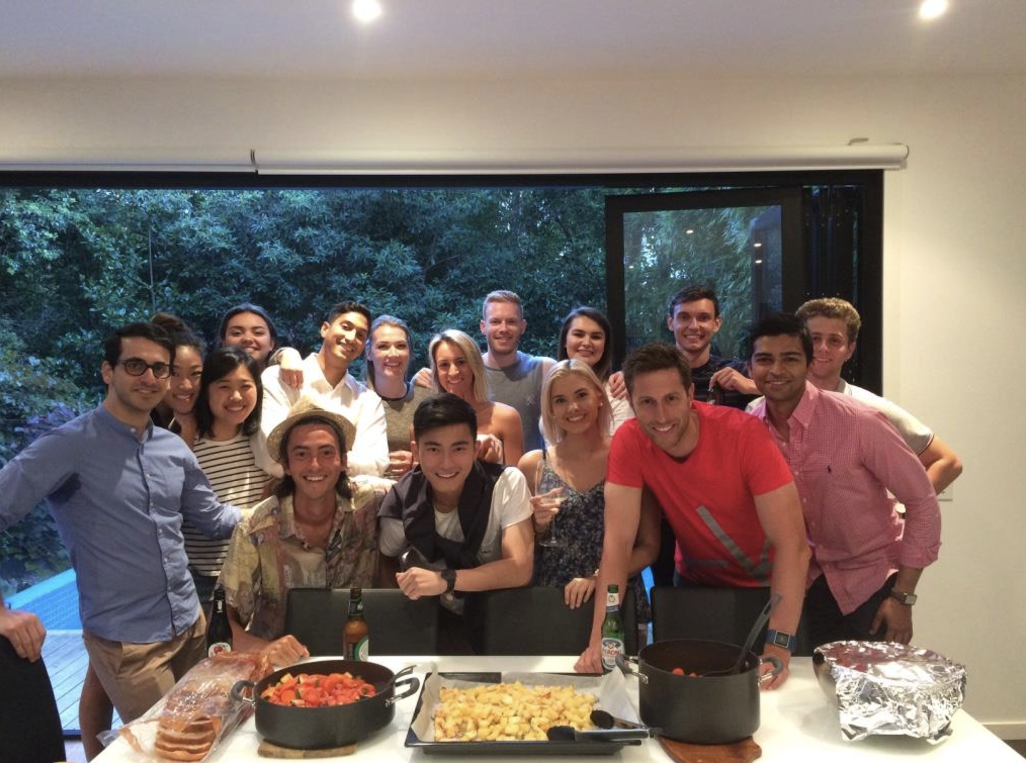 We all possess the desire to be happy and do good in the world. A daily reminder of the importance of time can bring us closer to realizing our aspirations and living healthy, happy lives.

Live Below the Line is a challenge that helps empower us to take control of time and the issue of extreme poverty by allowing participants and donors to play a part in eradicating the poverty cycle.

This is why we decided to host a Dine Below the Line event which is where you cater for each attendee on $2 per head (the Australian equivalent of the extreme poverty line) and attendees donate what they normal would pay for a meal out.

Our DBL was a fantastic success with $600 raised. We feasted on slow cooked ratatouille with potatoes, rice, and bread!
Want to know more about Timekeeper and the work they do? Head over to https://www.thetimekeeper.co/ to find out more.