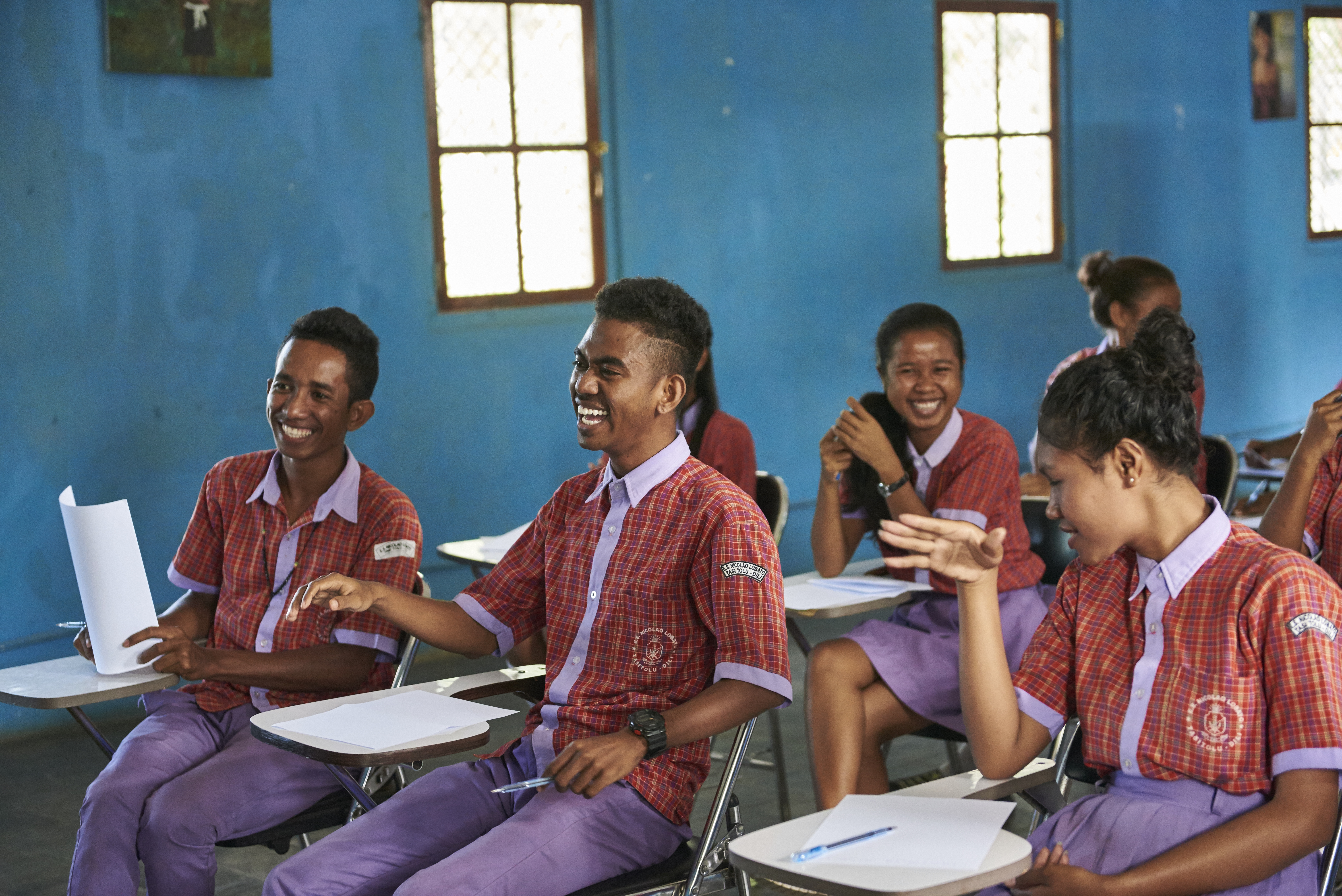 It's been a pretty busy decade at Oaktree. The world's been rapidly changing and we've had to rapidly grow with it.
Over the past few years, we've actively pushed to raise awareness of social injustices in Australia and overseas. Our goal has always been to ensure young people feel empowered to step up and stamp their voices on the issues that affect our nation. Why that focus? Simple - we believe that for solutions to be fair, sustainable and effective, it's key for those most affected by the problem to be centered in developing them. And as young people, we know all too well that we're the ones that are going to be most affected by inaction on the key issues of our time. Speaking out is not only essential - it is our right. And we think that right should be universal. That's why at Oaktree, we work both domestically and internationally to empower young people here and overseas to be agents of change.
As young people, we know that we're pretty lucky to live in a country that lets us speak our minds. But we also know there are many corners of the world where young people aren't afforded the same liberties. That's why we've been committed to chipping away at the financial barriers and systemic issues that restrict young people, especially in the Asia-Pacific, from accessing these same opportunities.
The question for us was how do we make the most impact? How can we make a difference?
To us, it all starts by empowering young people to take on the structures that limit them in the places that most need our support.
We currently collaborate with local organisations throughout the Asia-Pacific to initiate capacity programs that give youth the best chance to fulfill their potential and become the leaders of their community. At Oaktree, we don't work in-country; we realise organisations there are better equipped to manage these projects and also recognise that our co-existing partnerships are the best route to implementing sustainable, lasting change for future generations. Instead, we choose to work in-house and advocate for policy change locally - we believe this is the most viable way to help our peers overseas.
Our past
In 2007, we planted our shoes in KwaZulu Natal, South Africa and entered into our first partnership with a local organisation there called Sethani. Together, we were able to provide over 6000 educational opportunities and 1400 scholarships to young people. With the incredible success of our first international program, we pushed forward in 2010 and re-opened a school in Yangis, a remote community in the Highlands of Papua New Guinea.
With this momentum, we narrowed our scope to the Asia-Pacific and liaised with local partners in Cambodia and Timor-Leste to carry out capacity programs and workshops to provide more access to opportunities, pathways and educational resources for young people.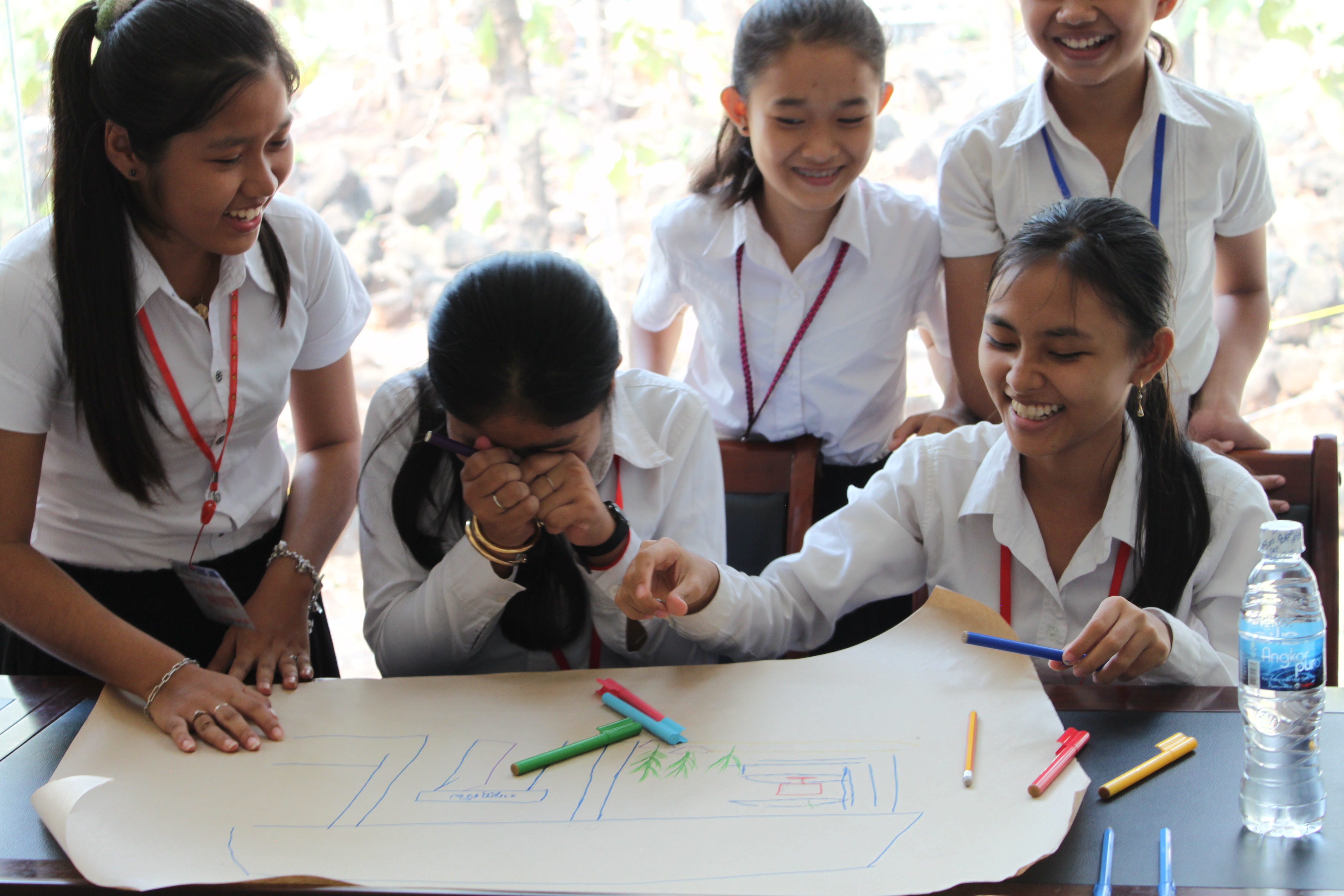 First, we partnered with the largest local education NGO in Cambodia, Kapuchean Action for Primary Education (KAPE), to implement two projects:
The Beacon Schools Initiative (BSI) - 2010
Three public schools were given resources to create a space that encouraged student participation and leadership. This project aimed to help future public schools implement the same changes.
The Girls Education Initiative (GEI) - 2013
Young girls living in vulnerable rural areas were given more opportunities. Through GEI, we supplied scholarships and support to youth, particularly young girls, who had trouble accessing education.
------------------------------------------------------
In Timor-Leste, we partnered with local organisations Plan Timor-Leste and Ba Futuru, to implement three projects:
The Youth Economic Program (YEEP):
YEEP encouraged young Timorese to populate the economic, political and social spaces. It also provided youth with vocational training and access to economic security.
The High Schools Transformation Project (HSTP) - 2013
This project aimed to enhance the quality of educational spaces. HSTP provided better training for teachers and mentors and promoted student engagement to create more skilled, better-informed leaders and critical thinkers.
Inspiring Young Learners Through Quality Education (QE) - 2016
QE trained teachers to engage with students in a way that's more constructive to their learning. With positive classroom management, QE adopted non-violent approaches to teaching in order to promote optimal engagement and critical thinking in students.
Our present
We've still set our sights on the Asia-Pacific (there's always more work to be done!) and we're currently at work on two projects in Cambodia and Timor-Leste:
Kampuchean Young Leader's Action (KYLA) - 2019
KYLA is our Cambodian initiative. KYLA leapfrogs off the backbone of GEI's success as it's partly made up of GEI alumni! This is precisely our aim - working to create a cycle of young leaders who can positively influence and give back to their community. The impact of this is huge, as it builds a network of young peers who can uplift each other and work toward creating social change.
Foin-sa'e Lidera Hamutak (FoLiHa) - 2019
FoLiHa is Tetum for 'Youth Leading Together' and is our current program in Timor-Leste. With this project, we empower young Timorese voices as well as encourage them to initiate and take ownership of social issues happening in their community. We also deliver leadership training to build confidence and strengthen their critical thinking and problem solving skills. This program aims to inspire young people to voice their opinions on issues that affect their community and peers.
Your future
At Oaktree, we work hard everyday for your future.
With our capacity-building programs, we're creating a real impact on the lives of young people everywhere and starting a discussion on the important issues of injustice and inequality. We know all too well that the global issues we're facing right now are pressing. So we're not about to wait for people to let us have the mic - we need our voices to be heard now. We know that young people are ready to step up to the plate, it's just a question of giving them the skills and opportunities they need to shape a world where we all can thrive..